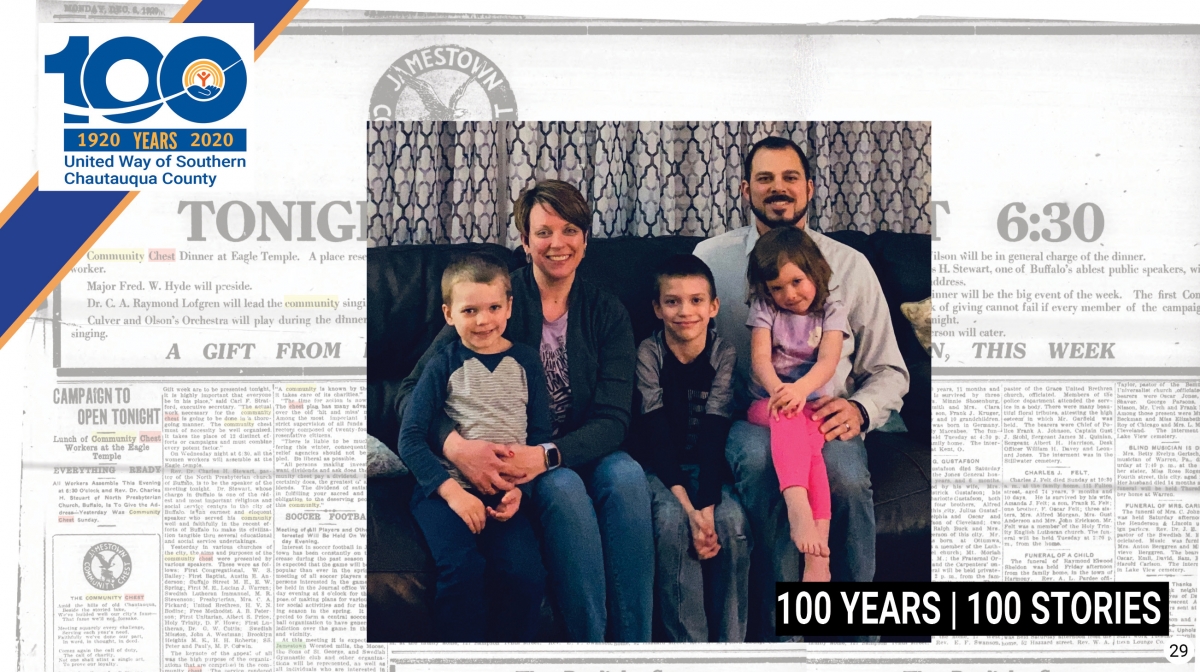 The parents of these 3 beautiful children have been able to continue their education along with staying employed throughout the entire past 8 years because of the services we provide.  Their childcare needs have been great. With 2 children currently in our care, both parents working, and mom in school to become a Nurse Practitioner. Our long hours of operation and flexibility in meeting their needs have been a great representation of what we do here at ECE.  This family has continued contributing to our community workforce with ease and confidence in knowing their children are in good hands with our dedicated, trained staff, while in an educational environment meeting high standards of care.  We are able to provide our high quality childcare program  because of the generosity of our community and continued support from The United Way.   Mom wrote a little blurb that I noted below.  
"When my husband and I first moved back to Jamestown in 2012, we needed childcare for our first son Elias. He was 18 months old and we discovered the YWCA, which was right across the street from our apartment. He loved it and so did we. He went there until it was time for him to start UPK. When we had our son Oliver in 2015, he also began going to the YWCA when he was just a couple months old.  The next year, when we had our daughter Adeline, she also began to go to the YWCA at a month old. Oliver and Adeline are now attending UPK3 and UPK4 at the place they've known all of their lives. We couldn't be happier with the care and love the YWCA has provided all of our children since 2012! What a wonderful resource for our children and our community!"
UWAYSCC 100 Years, 100 Stories blog submission is by Tina Jones, Director of YWCA of Jamestown Early Care and Education.   
YWCA Jamestown preserves the best of its traditions while it focuses on the future. They serve the community and provide much needed services, they empower women and their families to learn and grow, they work to promote racial justice. For more information about the YWCA visit www.ywcaofjamestown.com 
Last year UWAYSCC invested $53,500 in the Early Childhood Education program here in our small community.