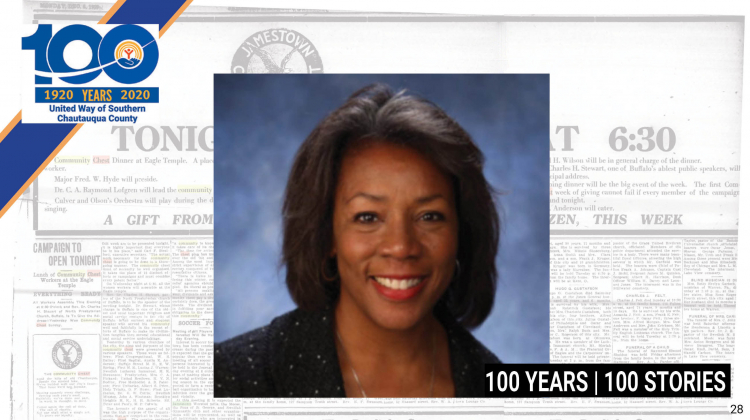 Moving from Cleveland, Ohio to Jamestown in 2015, I was concerned with how a small city would address the pervasive challenges plaguing other cities across the country (i.e. the opioid epidemic, poverty, and homelessness). Would the confluence of so many looming crises overwhelm and, possibly, paralyze Jamestown? How a community responds to its most devastating issues can define its true character and create an atmosphere of hopelessness that drives away the most ardent optimists.
 
Over the past five years, I have learned that Jamestown is not immune to these issues, or their devastating ripple effects. The statistics are not pretty and no one is attempting to sugarcoat how difficult it is to manage so many competing problems. What I have seen and what gives me enormous hope about this community are the countless number of individuals committed to working, volunteering and supporting organizations that are creating models of change that communities across the country will mimic in the future. Mental health and child advocacy organizations are just two examples of organizations that have been expending the sweat, tears and strong will needed to find working solutions and the United Way of Southern Chautauqua County has met them when they've needed them the most.  This is more than just an organization handing out a token expression of charity. The United Way of Southern Chautauqua County is a reflection of people refusing paralysis by crisis and who devote what they can to see their community move forward.
 
I have had the honor to serve on the board of the United Way of Southern Chautauqua County and witness up-close how carefully the community's funds are stewarded to effect real change in Chautauqua County.  I imagine everyone who contributes to the United Way sees themselves when making a gift that will serve someone they have never met, but who has a desperate need today. That may explain the astonishing range of support to United Way of Southern Chautauqua County from every corner of this community. The United Way of Southern Chautauqua County is a brilliant reflection of how a small, committed community understands that our quality of life only begins at home, but sustains when seek to serve the needs of our greater community. 
UWAYSCC 100 Years, 100 Stories blog submission is by Marion Beckerink who is the Director of Development at the Robert H Jackson Center and a current Board of Directors Member of UWAYSCC.  The vision of the Robert H. Jackson Center is to envision a global society where the universal principles of equality, fairness and justice prevail.