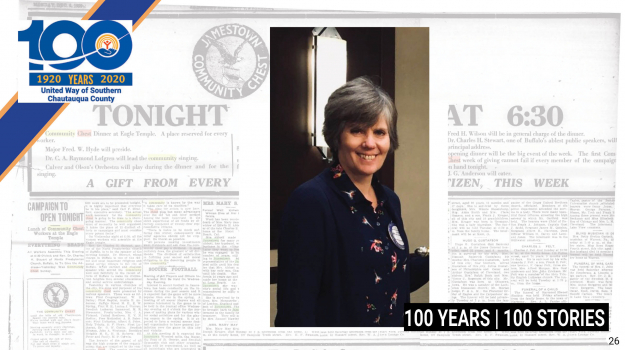 Years ago, I was asked to serve on a United Way allocation panel.  It's the other side of the coin for me. I usually am asking for funding. I have been a nonprofit fundraiser for decades.  The allocation panels determine who receives grants from the community's donations. 
I really enjoy meeting with the nonprofit program directors and staff.  We talk about their goals, metrics and brainstorm new ideas for funding and increasing their effectiveness.  They are good honest, dedicated people with a big heart for our community.  They have the best intentions in mind.  It's a great feeling to see the happy outcomes that really make a difference.  One program presentation in particular stands out to me.  The Findley Lake Community Connections Directors (three smart, experienced and fun women) were asking for an initial grant.  They showed us a charming slide presentation and then we talked nuts and bolts of their program and goals.  They took many of our suggestions to heart.  The next year we sat down with them to see how things were going.  The measured outcomes were tracking well, and some were better than expected.  Measured outcomes are the program actions that are people's lives.  Because of their energy and dedication and some UW funds, the fragile elderly population of the Findley Lake area can stay in their homes with the assistance of this program.
The United Way allocations work allows me to apply the skills and network of contacts I have built up over my time as a nonprofit leader for the benefit of those working with our struggling neighbors.  I love seeing the successes of our granted programs.
UWAYSCC 100 Years, 100 Stories blog submission is by
 Joni Blackman who has been active in nonprofits since the early 1980s.  She has served on numerous boards and was the executive director of the Fenton History Center for 14 years.  She currently serves as the Prendergast Public Library Association Board President, serves on the Board of Directors for the United Way and the Busti Historical Society.  She is the President Elect of the Jamestown Noon Rotary Club.  Ms. Blackman is a nonprofit and for profit business consultant.