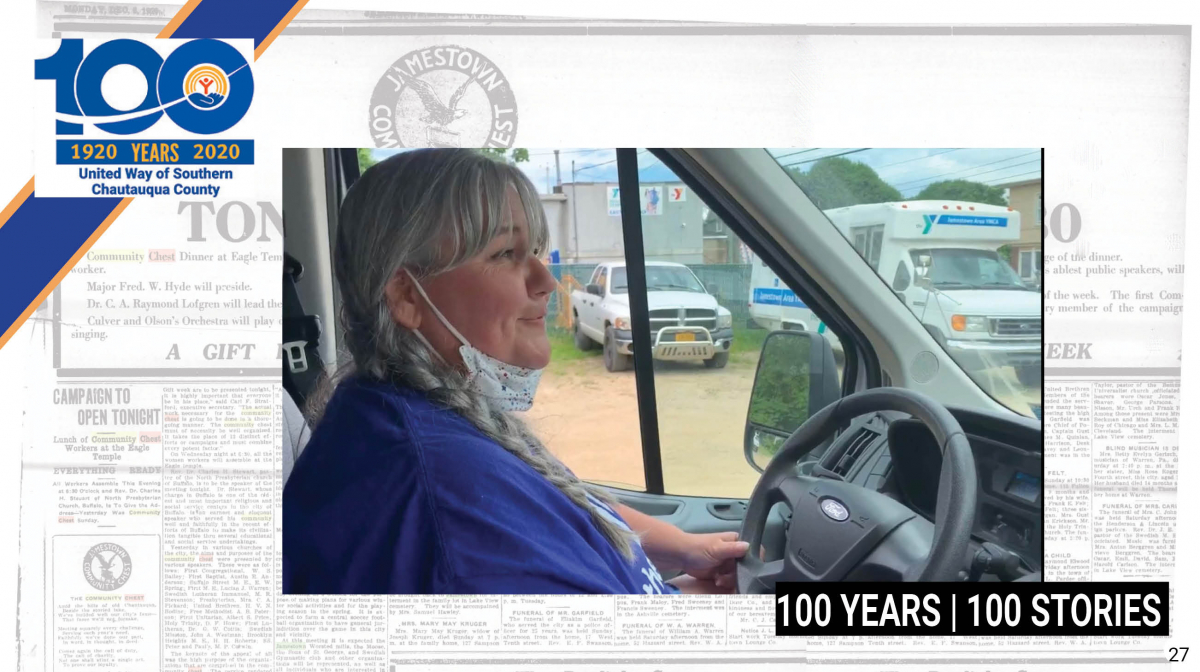 Working at the Eastside YMCA as the Lead Cook, I didn't think this is what I would be doing as part of my daily duty but really, I feel everyone's world has kind of been flipped since this pandemic.  The United Way of Southern Chautauqua County connected us and the Salvation Army of Jamestown to make emergency food deliveries during the pandemic and truly It has meant a lot to me and I feel blessed to be part of this collaboration here in our community.  It has opened my eyes to the need that is here locally prior to the COVID pandemic and most likely after.  I say this because I reflect on when I delivered to a woman who has bone cancer and because of the pandemic I could only bring the food to her porch and because of her bone cancer she had broken ribs and wouldn't be able to bring the food into the house from the porch.  So it's shown the relevancy of the need of meeting people where they are and making sure their basic needs are met.  
This wasn't the only person I deliver to.  I've met people who are on oxygen trying to raise their grand children and great grand-children, people who are waiting for a lung transplant.  I don't really know how they have been getting their food prior to this pandemic.  
This has truly been a humbling and heart touching experience and I hope that we are able to continue to provide for this need that's in our community. 
UWAYSCC 100 Years, 100 Stories blog submission by Heidi Bogue, Lead Cook for Eastside YMCA in Jamestown, NY.  YMCA's mission and vision is to put Christian Principles into practice through programs that build healthy spirit, mind and body for all.  We know that lasting personal and social change comes about when we all work together. Strengthening Community is our Cause.
www.jamestownymca.org