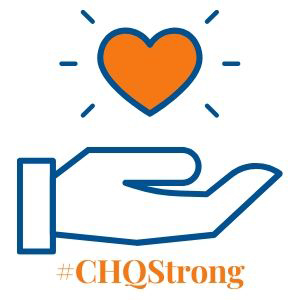 In March 2020, a coalition of philanthropy, government, and business partners joined together to create a centralized funding pool that rapidly deployed flexible resources to community-based organizations disproportionally impacted by COVID-19, addressed the economic consequences of the outbreak, assisted community and organizational recovery, and provided a funding structure future community emergencies. Since March 23, 2020, the Crisis Response Fund has raised more than $1,046,843.47 from individuals, community organizations and local foundations.
The fund is administered by the United Way of Southern Chautauqua County on behalf of a coalition of philanthropy, government and business partners including the Chautauqua Region Community Foundation, Northern Chautauqua Community Foundation and United Way of Northern Chautauqua County.
The United Ways and Community Foundations of Chautauqua County worked with direct service organizations and government agencies to identify critical needs and resource gaps and the best approach to disseminate emergency funds with the appropriate sense of urgency. Our goal was to ensure these funds are flexible enough to be used effectively, while achieving the highest degree of impact, transparency and accountability. Awards complement the work of government and expanded local capacity to address all aspects of the outbreak as efficiently as possible.
Phases and Categories of Funding
The first phase of grants from the Crisis Response Fund focused on immediate basic human needs, health and safety, and helping vulnerable populations access essential resources. The second phase of grants focused on providing general operational support grants to nonprofits that either lost revenue due to COVID-19 or experienced an increased demand for their services during this time. Other grant opportunities microgrants from the WNY COVID-19 Fund, which utilized the Chautauqua County Crisis Response Fund as an intermediary. In addition the Fund awarded "Open Safe Micro-Grants," which helped nonprofits prepare to reopen and adapt services as needed to meet the requirements and recommendations of health and safety guidelines. These grants included the purchase of personal protective equipment, cleaning, disinfectant and sanitation supplies, hygiene or supplies for health screenings, materials for re-configuring space, or other employee, client and visitor safety supplies.
 
Summary of Eligibility and Process
Grants were made to 501c3 organizations, groups fiscally sponsored by a 501c3 or other charitable organizations able to receive a tax-deductible contribution (schools, faith-based organizations and other public entities). Priority was given to organizations with operating budgets of less than $5 million dollars and those with paid staff. The Crisis Response Fund supported nonprofits suffered severe financial hardship as a result of COVID-19; those that assisted in community recovery; those that contributed to quality of life in the region. Requests were accepted through www.chautauquagrants.org. Organizations were asked to identify the following reason for making the request:
•    Increased Demand for Services
•    Loss of Revenue Due to Program Cancellation/PAUSE NY
•    Reduction in Government Grants and Contracts
•    Loss of Fundraising Revenue or Events
•    Cost of Reopening
 
As part of the full application organizations were required to submit prepared cash flow projections for  3 to 6-month period or prepared scenario planning outlines. These tools were suggested activities on the Non-profit Checklist that was provided to assist organizations in maintaining viability as we transition into the recovery phase of the COVID-19 pandemic. Resources and templates to prepare these projections were found here. Criteria for funding decisions utilized this Scorecard, which focuses in three areas Program Delivery (scenario planning, strategic communication), Financial (cash flow projections) and Operations (re-opening and contingency planning). Final Reports are required from all grantees.
Grantees
The full list of selected grantees, along with short descriptions of the services and support they are providing is available on www.uwayscc.org/grantees 
The Decision Committee
The Crisis Fund Decision Committee is geographically representative of the entire county and includes voices from the pool's primary funders. They will receive guidance from government and nonprofit leaders serving in an advisory capacity to ensure coordination with other funding sources. This nine-member group (Kathy Burch, Rachel Foley, Tyler Gotowka, Vince Horrigan, Lori Jafarjian, Dana Lundberg, Randy Ordines, Mayor Willie Rosas, and Linda Swanson) met to discuss requests and approve all grant-making. The criteria used to evaluate requests remained unchanged from Day 1 – meeting the emergent needs of organizations on the frontline of the COVID-19 response with a focus on older adults and vulnerable families. We strive to complement existing funding and require unprecedented levels of collaboration.
Our Foundation Partners:
•    Carnahan-Jackson Foundation
•    Chautauqua Region Community Foundation
•    Cummins Foundation
•    Gebbie Foundation
•    Holmberg Foundation
•    Lenna Foundation
•    Nestle Purina
•    Northern Chautauqua Community Foundation
•    Ralph C. Sheldon Foundation
•    Ralph C. Wilson, Jr. Foundation
•    United Way of Northern Chautauqua County
•    United Way of Southern Chautauqua County
 
I'M LOOKING FOR INFORMATION AND RESOURCES RIGHT NOW. WHERE CAN I GO?
The United Ways of Chautauqua County have compiled a COVID-19 Resource Hub on their website with a list of links to share updates on the coronavirus, resources for nonprofits and employers, and ways you can take action in your community today.
Click here to visit the Resource Hub.
I'M AN INDIVIDUAL WHO'S BEEN AFFECTED BY COVID-19. CAN THIS FUND HELP ME?
We understand many individuals and families have been affected by the outbreak already and more will continue to be affected. The purpose of this fund is to move resources to community-based organizations that are directly supporting local residents and families who are most affected by emerging health, economic, and social impacts. While the Fund is not able to provide grants to individuals, it is funding community-based organizations that have experience and history of providing people and families with services and support.
Grants posted can be found here www.uwayscc.org/grantees.
MY ORGANIZATION IS INTERESTED IN APPLYING FOR GRANT RESOURCES FROM THIS FUND. CAN WE BE CONSIDERED?
Applications are no longer being accepted. There are other grant opportunities available to non profits in our area.
I WANT TO DONATE. CAN I RESTRICT MY FUNDING TO A PRIORITIZED GRANTEE?
To ensure we move resources as efficiently as possible and respond to the needs of communities most impacted, we are not considering restricted donations at this time.  The Chautauqua County Crisis Response Fund was created to provide a coordinated response to our region's immediate needs.
SHOULD I GIVE TO THIS FUND INSTEAD OF MAKING OTHER DONATIONS?
This Fund was not created to be the only vehicle for directing resources into the community, but rather to help focus a county-wide response. This is a critical time for so many, including the nonprofit organizations that have benefited from your giving in the past. Many organizations had to cancel annual fundraising events or depend heavily on public gatherings, so please continue to give to organizations you regularly support, and those that need your help at this crucial time. Now is the time to double down for our community.